Electronic Trial Master File (eTMF): Why & How To Choose For Your Digital Trials
Every research organization involved in clinical trials must maintain and store certain documents, images, and content pertaining to the clinical trial. This information may be stored in the trial master file or TMF.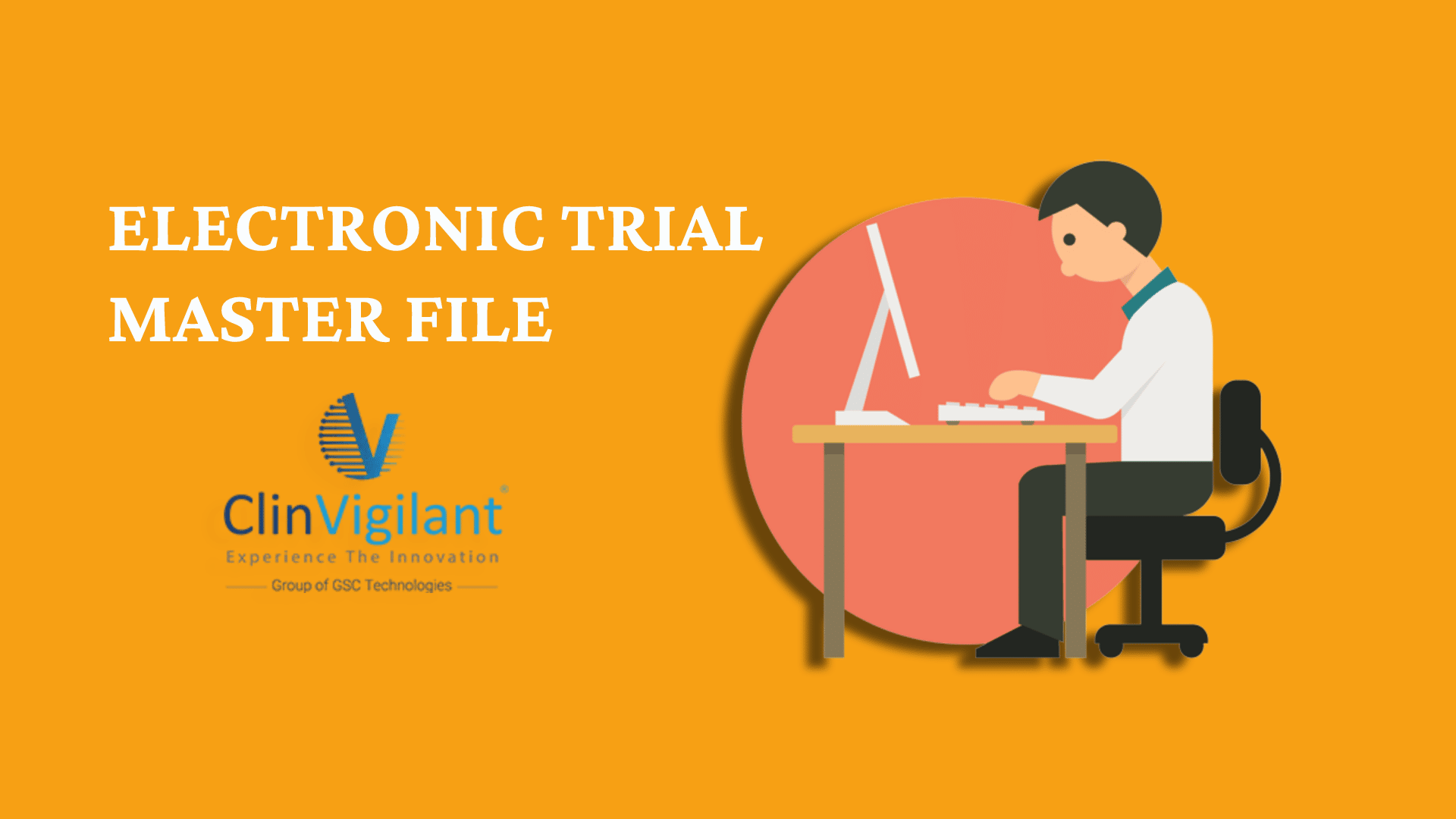 What is an Electronic Trial Master File (eTMF) and how does it help your clinical trial?
Trial Master File in electronic (digital content) format is known as the Electronic Trial Master File (eTMF).
It is a content management system for the clinical research industry. It provides a formalized means of organizing and storing documents, images, and other digital content for clinical trials that may require compliance with government regulatory agencies.
What does an Electronic Trial Master File (eTMF) system consist of?
An eTMF system comprises software and hardware to manage regulated clinical trial content.
Regulatory agencies like FDA, EMA, ICH, etc, provide guidelines for use of electronic systems like eTMF which use electronic means to store the content of a clinical trial: Digital content archiving, security and access control, change controls, audit trails, and system validation.
Should your eTMF system be regulatory compliant? Is it important?
The final goal of any clinical trial is to collect quality data, store, analyze, compile and make files and get ready for regulatory submissions. In order to achieve this, you need to follow a set of rules and standards set by the regulatory authorities.
For using such electronic tools in managing clinical trial data, regulatory authorities provide guidelines that one should follow. So all the systems you use in your clinical trial for data management, data processing, and analysis need to be compliant with regulatory guidelines.
Preferably, the system you choose should be compliant with all the regulatory requirements like FDA CFR 21 Part 11, HIPAA, etc.
Top advantages of using an Electronic Trial Master File system
eTMF offers many advantages over manual paper documentation in clinical trials. It's a vast list to discuss all the advantages of using eTMF in your clinical trial, but here are majorly few of them.
Saves cost by increasing filing efficiency and reduces cumbersome paperwork
eTMF establishes a central source for sharing documents with team members
Improves audit readiness, and regulatory compliance and supports timely filing
eTMF allows shorter trial start-up and close-out time which reduces financial burdens
It quicker document search and retrieval
Using electronic systems improves TMF quality and completeness
Top features you need to look while purchasing an eTMF system for your clinical trial
There are many vendors who offer eTMF systems for clinical trials. Very few systems offer practicality and make electronic documentation a pleasure. If you are new to the system and need to choose one system for your clinical trial from many, then you need to basically look for the following features.
eTMF shall allow integration with CTMS and research sites' eISFs.
Investigator Site File (ISF) linking with eTMF allows for real-time, quality-controlled document exchange with sites–significantly. It reduces document cycle time.
The system should be easy to set up and adopt.
Version controlling.
eTMF systems shall allow milestones setup for sites and countries.
The system shall have an option to create user roles, and manage their accessibility to various data.
eTMF shall allow advanced search features and full TMF search.
The system shall send email notifications, alerts about pending and incomplete documents,
Digital signature technology in an eTMF system allows reviewers to authenticate and approve documents within the system.
The system needs to be designed in such a way that it can be configurable or customizable as per the study needs.
Need to be compliant with all regulatory requirements and meet compliances.
The system should allow archiving & retrieval and have a secured database to store the information for years.
---
Why choose ClinVigilant's eTMF system for your clinical trials?
Although all the features mentioned above are critical when choosing an eTMF system. But how about practical feasibility and applicability? Here is where we pioneer. Keeping all practical aspects in mind, we design systems that are easy to use and adaptable. This minimizes initiation and adoption timelines.
Along with all the features, Clinvigitlant® eTMF is a powerful application that connects sponsors, CRO staff, and site resources with automated processes for creating, managing, and tracking the Trial Master File (TMF).
Provide your requirement details below to connect with us and explore our services for digitalizing your clinical trials.
---